To encourage pursuing the realization of our togetherness,
so that
we can readily change "That's just the way it is" to "That's just the way it was."
Bio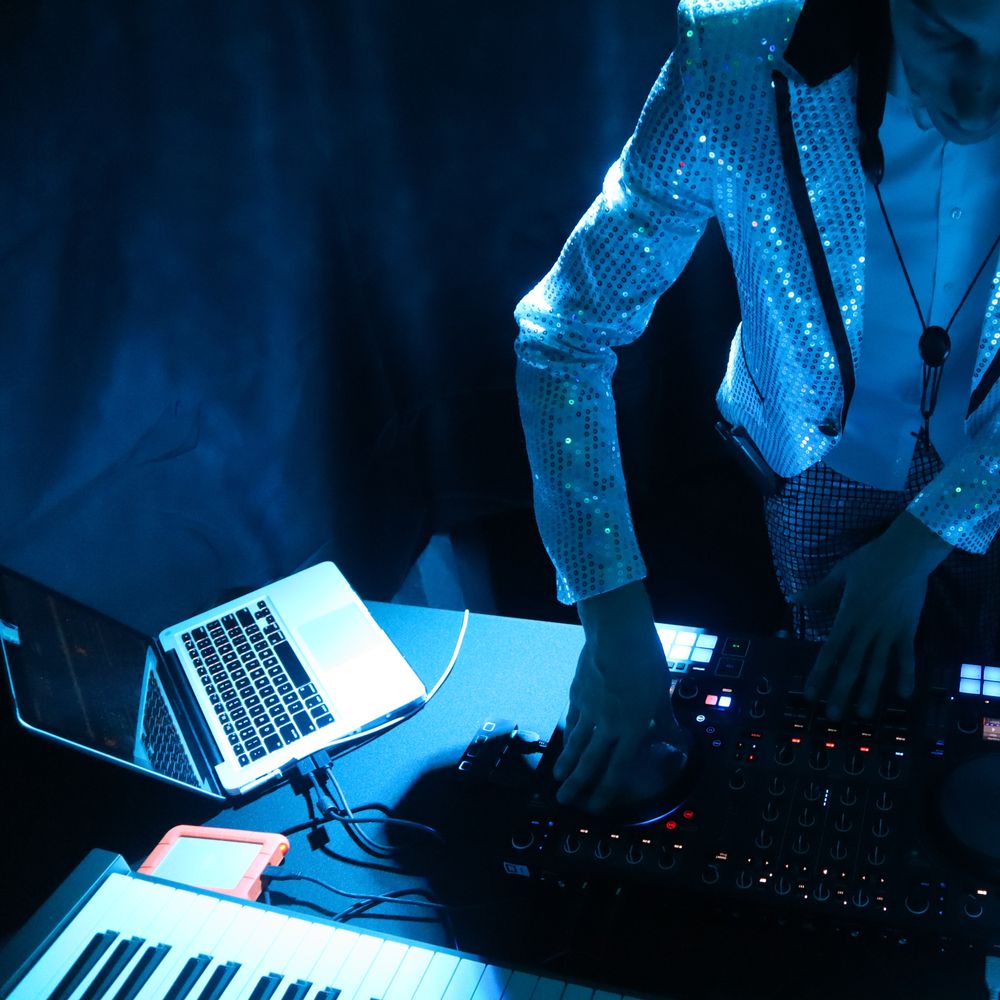 SeulStizz
(pronounced like solstice)
The relationship between Electronic music and live music has been growing rapidly lately. Though the two started as strangers, they've gotten pretty serious lately. Now, SeulStizz is tying the knot. Through combining the DJing and production now known and loved in the electronic music arena with singing, sax, musicianship, and the performance made popular by so many live artists, SeulStizz will be the ordained officiant. Plus, along with the music, SeulStizz brings cultural/societal aspirations: To promote togetherness through a deeper understanding of ourselves, so that we can readily change "That's just the way it is" to "That's just the way it was."

Currently residing in Denver, Colorado and playing all across Colorado, SeulStizz has consistent gigs at two clubs in downtown Denver (Diamond Cabaret, and Your Mom's House) and plays weddings and private parties whenever possible. In truth, SeulStizz was a DJ long before ever touching a turntable. Being the friend that not only brought new and fun music to his friends to jam to, but being expected to. Now Seulstizz does this professionally at weddings and clubs. It is yet another musical passion and this is exemplified in reviews like the one from Troy G. (and Lindsey)(you can find it here https://seulstizz.com/book-hire-seulstizz).
When it comes to types of music, SeulStizz (said like solstice) has a love for all genres of music, but especially funk, jazz, EDM and blues. Some major influences include Galantis, Big Wild, GRiZ, Big Gigantic, Caravan Palace, Trombone Shorty, Stevie Wonder, James Brown, and Michael Buble. Because of this, SeulStizz enjoys mixing across genres and decades, from Sinatra to Nirvana to Alessia Cara.